MEET THE TEAM
Meet Jill Moore
There's a lot to learn along the road less traveled – especially if Jill Moore is your guide! Jill, Moore To Life's founder, creator, and Chief Nature-Lover, has a background in education and is a certified master naturalist. Her goal is to foster an appreciation for our rich Lowcountry landscape through personalized programming and exciting outdoor experiences.
While Jill has built her career on exploration and discovery, her love of education has been a constant throughout her life. Jill's love for outdoor living and learning started young while spending summers in Montana, and when she moved to the Lowcountry in 2008 as a teacher, she was one of the first people to enroll in a certification course through the Lowcountry Master Naturalist Association. For two years, she spent weekends traveling across the Lowcountry, learning all there is to know about the ecosystem from the smallest creature to the tallest tree and everything in-between. Her experience with hands-on, interactive learning inspired the programs at Moore to Life.
From kayak adventures and guided bike tours to discovery beach walks and nature preserve deep dives, Jill has led hundreds of expeditions to the most popular and "off the beaten path" outdoor destinations, both in the Lowcountry and abroad. She loves that no two excursions are the same – and not just because of the landscape. She's inspired by the sense of excitement, adventure, and wonder her guests feel when they reconnect with nature.
Take a walk on the wild side with Jill on a scheduled excursion or book a private tour for a personalized experience.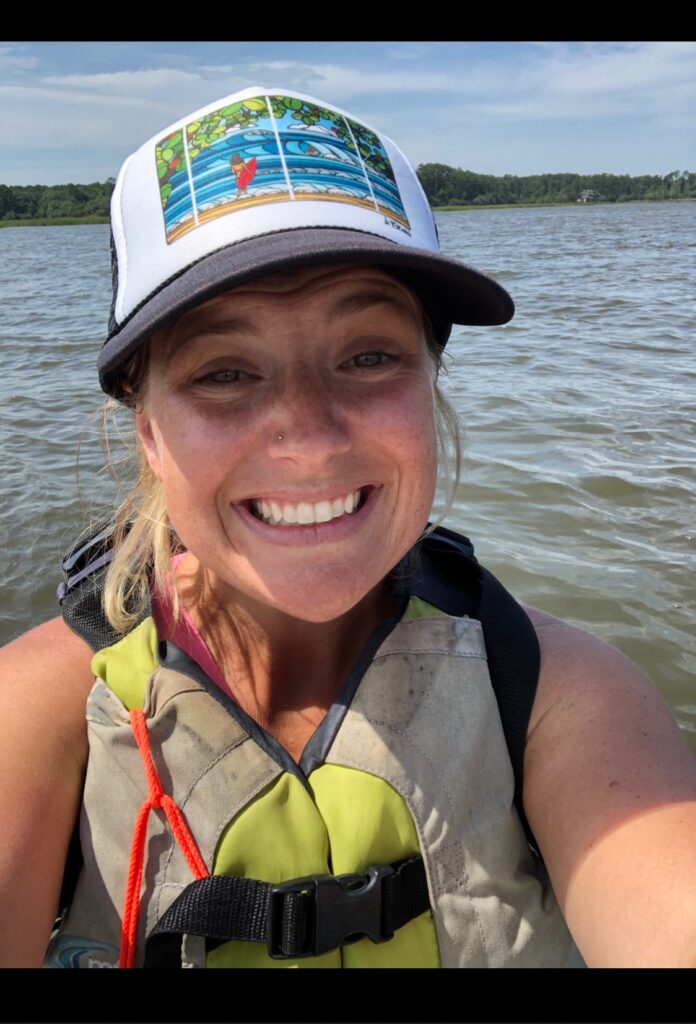 Meet Mollie Kinard
Mollie Kinard, a native of Hilton Head is a new member of the Moore to Life team! She is an educator and a lover of all things wild. Mollie earned her Master Naturalist certification in 2018 and teaches at a small private school on the island across all age groupings.
Mollie is also a certified Doula and Yoga instructor for both adults and children. Mollie has traveled and lived all over the world and as a testament to this place, chose to move back to lay down some roots and grow her family. Mollie enjoys spending time with her family, husband Brian, daughter Clementine, and son Cash. They love being outside, getting dirty, exploring the waterways, and cruising along the southeast with their travel trailer.